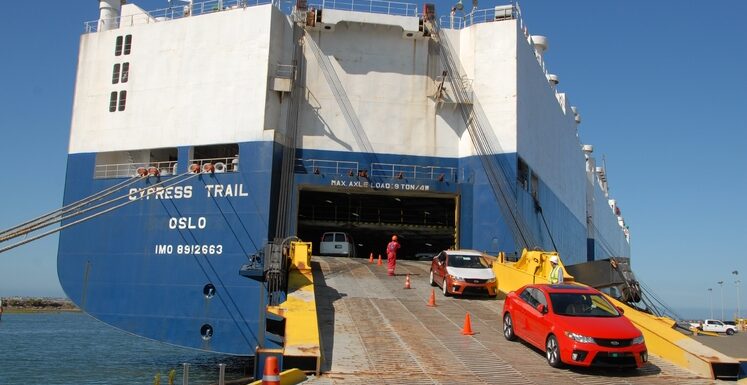 ‍Importing a car into Canada isn't that easy in today's time. There was a phase when cars could be imported by proving that it is yours. Just show your passport and enter – it was THAT easy! 
However, these days there is a multistage procedure. Any vehicle that you bring from the U.S. needs to go through a step-by-step procedure. You can't just drive into a new country without following the procedure. 
Whether it's a recreational or commercial vehicle that you wish to bring into Canada, there are some steps to follow. Do you want customs to refuse the entry of your car? Well, read on to find out how the car can be imported to Canada. 
Step-by-Step procedure for Importing a Car into Canada 
#1 The car you own should be admissible as per Transport Canada's list. 
You would need to contact the Registrar of Imported Vehicles (RIV) before you can bring in the vehicle into the country. 
Is the car model admissible in Canada? You have to ensure that it is a part of the list. 
#2 Are all the documents complete? 
You cannot enter the country without sending the following documents to the US Customs & Border Protection, RIV, and Canada Border Services Agency: 
The original title 

ITN 

Bill of sale 

Recall clearance letter (mandatory for the US only) 

Copy of the export certificate and the invoices 

CUSMA (if needed) 

EPA label fixed on the vehicle 
#3 Submit all the required documents to U.S. Customs & Border Protection 
Did you think it would be super easy to bring in your vehicle into Canada? 
You need to submit the documents to US Customs & Border Protection 72 hours before you intend to get your vehicle into Canada. 
You would need to submit the following documents: 
Copy of the bill of sale

ITN 

Copy of title of the vehicle (both front and back) 

If the vehicle does not require a title, you should get the No Title required addendum. 

US customs vehicle exporting worksheet 
#4 Paying RIV Registration Fee
Go to the official website and pay the RIV registration fee. You can get in touch with a customs broker to take care of this. They will ensure all the documents are with the officials and the fee is paid beforehand. 
You can get Clearit ITN number for Canada too without any hassle. 
#5 Registration of the vehicle
Once the car is inside the country, you need to get it registered before driving on Canadian roads. 
This should be done within 45 days. 
Concluding Thoughts
It may seem overwhelming right now, but you can get in touch with a customs broker to make the process easier and stress-free. 
Clearit Canada can help you out! Make sure you get in touch with them a few weeks before you intend to bring the car into Canada.