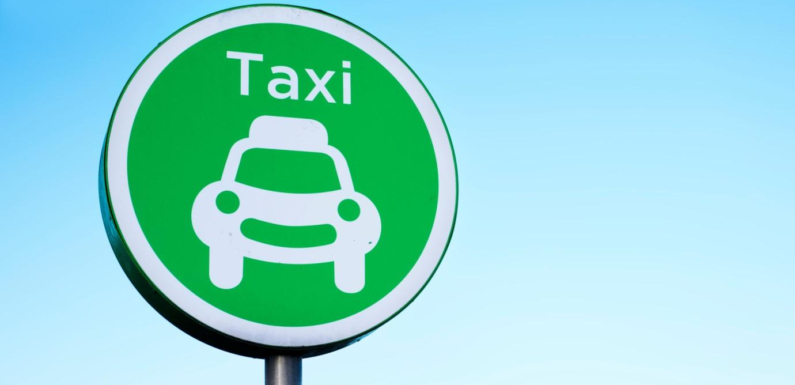 UK taxi usage has snowballed in recent years. A perfect storm for taxi use expansion has caused this. Urbanisation is increasing, making effective transportation essential. With the emergence of ride-hailing applications, a shift in customer tastes, and increasing government assistance, the UK taxi business is ready for even more growth in the coming years. This article will examine the causes of this perfect storm and its implications for the UK taxi business.
Urbanisation and Population Growth
Urbanisation is increasing in the UK. Over 84% of the UK's population lives in cities, a trend predicted to continue, according to Statista. Urban populations are growing, straining public transit infrastructure and increasing taxi demand.
The UK's population is expected to reach 69 million by mid-2030. This population growth necessitates effective transportation options to serve more people.
Ride-Hailing's Growth
Ride-hailing applications have transformed taxi usage growth. Uber, Bolt, and Ola have made smartphone cab booking more accessible than ever. These applications make taxis easier to use and attract new passengers.
Ride-hailing applications now offer real-time tracking, fare estimates, and cashless payments, improving the customer experience. These applications' ease and convenience have increased taxi demand.
Consumer Trends
Consumer preferences have altered dramatically over the past decade, with a growing proportion of individuals favouring convenience, speed, and dependability over cost. As a result, many commuters are selecting cabs as their preferred means of transportation, particularly for short and medium-distance journeys.
Cabs can now come with amenities that attract a younger clientele. Some offer Netflix, WiFi, PS5s, and charging points for your devices. The Business Development Manager of Virtualtaxi.com said, "The onset of longer journeys and a younger clientele has led us to equip some of our fleet with the services people expect at home, to keep them in comfort on their commute or airport transfer"
Moreover, personal safety and security worries have also contributed to an increasing preference for cabs over other kinds of public transit. Driver background checks, in-app emergency features, and real-time location sharing have alleviated these worries for ride-hailing service riders.
Government Support and Regulations
The UK government sees taxis as a solution to transportation issues. Policymakers have invested in infrastructure and improved regulation to boost sector growth in recent years.
For instance, the government has launched measures to upgrade road infrastructure and invest in electric car charging spots, making it more straightforward for taxi drivers to operate effectively. Further encouraging sustainable growth, governments have mandated taxis to use electric vehicles.
Autonomous Electric Taxis
Driverless taxis may soon be possible with autonomous cars. This might improve passenger efficiency and save taxi company expenses.
Electric and driverless cars will likely shape the future of the UK taxi business. As they evolve, these technologies will undoubtedly make cab operators and customers more efficient and convenient.
Conclusion.
The UK taxi sector is booming due to a perfect storm of variables. Urbanisation, population expansion, ride-hailing applications, changing consumer tastes, government backing, and electric and autonomous taxis have contributed to this demand boom.
With continuous backing from the government and the use of new technology, the UK taxi sector is prepared for a bright and sustainable future.