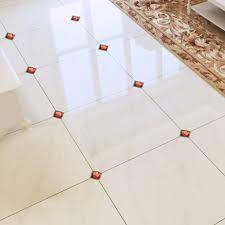 You have to make plenty of decisions when it comes to the flooring in your home. You have to choose the right style of flooring that suits your home and you have to choose the flooring that works well for specific areas in your home, too. However, you also have to choose the appropriate materials for the surface tiles in your home. Here is what you need to know about the best material for the tiles in your home. 
Porcelain Tiles Are One Option
You can choose porcelain for the tiles in your home. There are many pros to choosing porcelain, starting with the fact that porcelain floors tend to look very good. Porcelain tiles for your floors also work well in areas that have a lot of foot traffic and are prone to moisture. Thankfully, you can also choose a number of different designs and looks for your porcelain tile flooring. 
You Can Select Ceramic Tiles
You will find that people often group ceramic tiles and porcelain tiles together. Like porcelain tiles, ceramic surface tiles are good for areas in your home with plenty of foot traffic and that are prone to moisture. Ceramic tiles come in many different designs, just like porcelain tiles. Additionally, ceramic tiles are also durable, which makes them even better for high-traffic areas in your home. Ceramic tiles are also either waterproof or non-porous. 
However, it is worth noting that ceramic tiles do have some disadvantages. One disadvantage is that ceramic tiles are quite an expensive choice for the flooring in your home. Another disadvantage is that it is hard to install ceramic tiles in your home, as well. One more disadvantage is that while ceramic tiles are durable, it is possible for them to scratch and chip due to heavy use. However, you might prefer this option if you are not too worried about the price. 
Natural Stone Tiles Are Also Available
You can choose natural stone tiles, as well. This type of flooring includes several different materials, such as sandstone, marble, travertine, and granite. Some of the materials you can choose provide you with better durability than others. You also have to remember that different finishes need varying levels of care. Natural stone tiles are quite durable, eco-friendly, insulated so they provide warmth, and are a good choice if you have pets or kids in your home. 
As with any material you can choose, there are some cons. Like ceramic tiles, natural stone tiles are also considerably expensive. You can also scratch or chip natural stone tiles rather easily. Some of the kinds of stone you can choose are actually porous, too. It is also expensive to repair natural stone tiles, as well. Despite these downsides, natural stone tiles can be a great choice for your home.