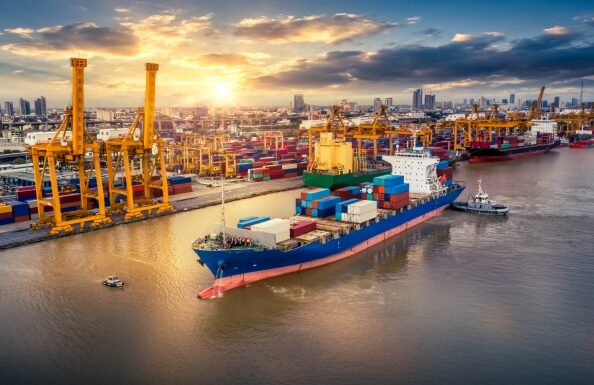 Shipping is one of the main concerns for any business as that marks the last stage of product satisfaction. As many corporates deal with the international shipment, including the fact that they deal with the customs of many countries for import & export of their cargos, there are meager chances that the corporate knows it all. 
So who are Freight Forwarders?
Freight Forwarders are organizations or individuals that organize storage and shipment of goods, ensuring they are delivered in time and safely to their destination, avoiding any hurdles throughout the process. 
Many companies like Clearit Amazon FBA Freight Forwarding play multiple roles like arranging storage, preparing documents, enabling tracking systems, creating & claiming insurance, and most importantly, clearing stuck cargos. 
How do they work?
Freight forwarders act like shipping agents who lift the burden of documentation and shipping requirements from the goods supplying company. They work the magic of the pre-established relations with carriers and negotiate the rates to deliver your goods in one click.
How to locate a freight forwarder?
It is vital to pick the best company to deliver goods with the utmost satisfaction to your consumers. Your freight forwarder must be able to:
Pick the best mode of transportation for your goods

Provide you with a competitive pricing

Map the most economical route of delivery

Clear stuck cargos

Manage customs

Hold immense knowledge of documentation of various states in the USA

File and claim most beneficial insurance plans

Present appropriate bills of lading

Assess 'real' associated risks

Figure our warehousing and safe storage

Configure portals of various online payments 

Track your shipment in-time
You can locate your 'nearest' or 'top 10' freight forwarders on Google and study their services compared to each other to draft a decision.
Benefits of freight forwarders:
Many companies who export & import into various provinces and states have an enormous scope of product delivery. They often come across a question of 'Why Do We Need A Freight Forwarder?' Let us take a look at the various benefits freight forwarders provide us with:
Saves Time:

Documentation and other formalities concerning exports are better handled by professionals. It is always better to hire a freight forwarding company and invest the time in what you are good at.
Saves Money:

Freight Forwarders capture the best pricing for you and provide you with the most competitive rates in the industry. They provide price break-ups which makes it easier for the company to evaluate expenditures associated with the cargo.
Cost-Effective:

They work within a budget. Freight forwarders will always come up with the best solution and deal with other companies to club your expenditures and split them up on average amongst both.

Control:

By analyzing the products a company offers to ship, freight forwarders apply their knowledge controls to establish the best modes, routes and cargo partners.