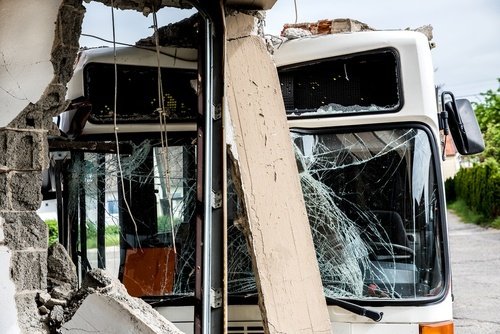 Serious injuries can result from bus accidents. While the size of a bus can offer some protection in the event of an accident, the lack of seatbelts and the vast number of passengers may increase the danger of injuries.
How can you file a claim for damages for injuries sustained in a bus accident?
The police report should be obtained.
The police report from a bus accident will likely include a tonne of important details regarding what caused the accident and who is probably responsible for the incident. It will also provide details regarding the accident's location and time of occurrence.
Check the accuracy of the police report. You might only have a limited number of alternatives as a bus passenger to rectify erroneous information in a police report. To make it simpler for you to receive the compensation you may be entitled to when you file a claim, you should still contact the police department and offer any information regarding a false report.
Additional Indicators of a New York Bus Accident
After a bus accident, you must establish liability to make an injury claim. At the collision scene, you might have thought gathering evidence wasn't necessary.
You were preoccupied with other thoughts when the police arrived. Evidence, however, may help demonstrate your right to compensation following an accident.
If you have the chance, you might want to gather:
Images showing the scene of the collision
a replica of your declaration
Any video recordings of the collision, including those made by you or your other passengers on cell phones or by traffic cameras, may also be requested by Rochester Personal Injury lawyers.
The Limitation Period in New York for Bus Accident Claims
You must file a claim before the statute of limitations expires to file a bus accident claim and receive compensation for your injuries. The law of limitations for a bus accident claim may vary depending on who is at fault for the collision, and in circumstances where the bus driver or bus company is at fault for the crash, who owns the bus company may have an impact on how long you have to file a claim.
You have three years in New York to file an accident claim from the date of a car accident. But let's say a government organization is to blame for the mishap, as in a lawsuit involving a city-owned bus in a bus accident.