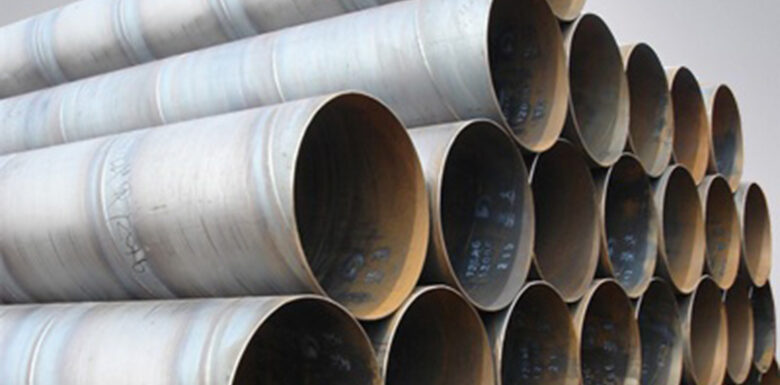 Piling pipes are widely used for building foundations, transporting loads, and several other purposes. They are mainly used in construction to strengthen and lose soil beneath any building. 
Ensuring that your building has a strong foundation is vital for several reasons. One of the primary things to consider is people's safety around the complex and inside. Piling pipe made of steel is strong, durable, and can be customized according to your needs. 
A piling pipe has various parameters to consider before it is made to use. You can even decide on some parameters for your upcoming project and create them, especially per your requirements. However, it is best to take expert advice before investing money. 
Different types of piling pipes 
Open piling pipes have loose ends on both endings. These pipes are generally used to penetrate hard or rocky surfaces. Once they are driven into the soil, they sink in, and the mud particle collected inside the pipe is sucked out with the help of a vacuum, compressed air, or water jetting. 
Once the open-end steel pipe reaches the desired depth indie the ground, the insides are filled with concrete to ensure its grip is firm and provides a long-lasting foundation. Place where additional columnar strength is required must use open-end piling pipes because of their firm holds like Jetties and berths. These pipes are generally installed by drilling or driving them deep inside the ground until they reach the optimum distinct underneath. 
Even though open-end piling pipes are filled with concrete, if you are on a low budget, it is not necessary to fill them. However, you must apply a corrosion-resistant layer to them for longevity. 
Close-end piling pipes have a closed-ending form that is supposed to be inserted underneath the earth's surface. They are generally conically shaped for easy installation, which are made of steel or iron, and are welded to the open end of the pipe. 
The measurements of this piling pipe are fixed for a certain height. For example, the diameter is 0.25m to 1.2m, and the thickness is 8 to 12 mm for a piling pipe of 30 inches. 
These pipes are also installed in the ground through drilling or driving. Once they reach the optimum distance underneath the bed, they are filled with concrete in an adequate amount. Close-end piling pies are welded and seamless or welded in a spiral form.