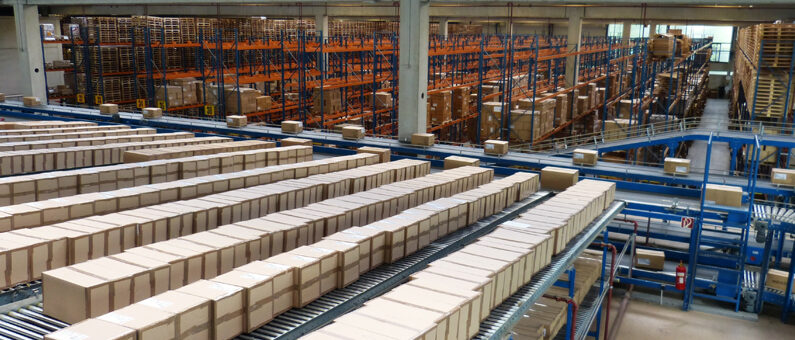 As per the statistics available through a national study done on frozen foods available in the United States, it is projected that sales of these products will surge up to $23 billion in 2019. 
The following few things are also fuelling the fire in this growth:
Organic and all-natural ingredients

Variety of flavours and styles

Various healthier options and their pricing
In addition to all the above, there is a mushroom growth of frozen food warehousing facilities that are also fuelling the growth of the frozen foods business.
There are many materials handling equipment suppliers like Top Industries of the USA and many other companies that are supplying freezer spacers, pallet inverters, and a host of equipment that are also supporting these businesses. 
So, it is imperative that all these industries involved in the cold storage business must invest in the right type of equipment and machinery so that their business can be more productive and can offer quality products to the consumers.
Therefore, while selecting any equipment for such industries, it is important to see whether they have used the latest state-of-art technology or not. 
There are many warehouses that store frozen foods, where big freezers have been used for keeping enough quantity of frozen foodstuff. In spite of that, there can be an issue related to overcrowding of frozen foods in the freezer.
Therefore, a proper selection of freezer containers will go a long way to help keep all the frozen foodstuff in organized manner. By doing this, any wastages of space can be prevented inside the freezer.
Those businesses that are also involved in the restaurant business, supermarkets, various dairy booths, and also cold storages are very much aware of how important it is for their business to maintain all their raw food items in a fresh condition. 
Therefore, all these businesses prefer to invest in equipment like reusable freezers to microwave containers. The important thing to consider while buying all these containers is, they should offer the facility to store more items without causing any overcrowding issues in the freezer. 
By inserting all these containers inside your freezer, you will be able to create a sufficient amount of storage space for keeping all the raw materials or finished foods.
What should be a criterion for selecting equipment?
The storage capacity of your equipment selected must be sufficient so that you have enough space to keep foodstuff in an organized manner. 
Your equipment must be capable enough to maintain the required temperature that is needed to keep your food items fresh.
Your refrigeration equipment must be supported by an alarm system that must activate when your equipment ever fails.
You must consider enough automation facilities while handling the materials so that your operation is efficient and also safe.
There must be a mechanism so that before shipment all the products can be codified so that you can record in what condition they were shipped.
To remain updated with recent developments taking place in the company like Big Industries, you must refer to their Twitter account at the website.